Epoxy Floor Coating GE-100 Clear. 100% Solids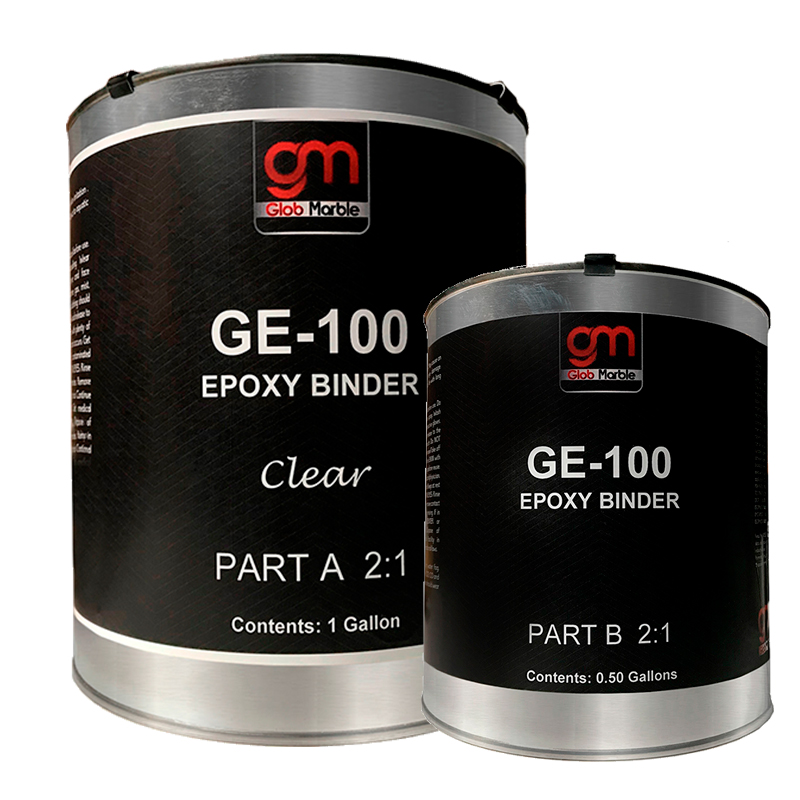 GE-100 is a two component 100% solids epoxy seal coat that is used for wide variety of applications such as 3D metallic systems or thick build for decorative concrete materials. You can fill GlobMarble GE-100 seamless epoxy coating with marble chips, paint chips, and colored sand mixtures for an infinite array of patterns and color schemes. Solid pigments are also available for GE-100 for primer or solid epoxy applications.

GlobMarble GE-100 seamless epoxy coating recommended for restrooms, warehouses, kitchens, and any other areas where either a high build layered clear product is needed, or for any decorative filled floor.
RECOMMENDED FILM THICKNESS:
16-18 mils
COVERAGE PER GALLON:
65-100 square feet (8 m2 to 10m2) at 16-18 mils ( coverage varies widely based on application method)
PACKAGING INFORMATION
1.5 gallon kit
3-gallon kits
15-gallon kits - Please contact sales representative for availability & shipping options
EPOXY MIX RATIO:
9.35 pounds part A (1 gallon) to 4.15 pounds part B (0.5 gallon)