SureGrip - Non Slip Sealer Grip Additive HD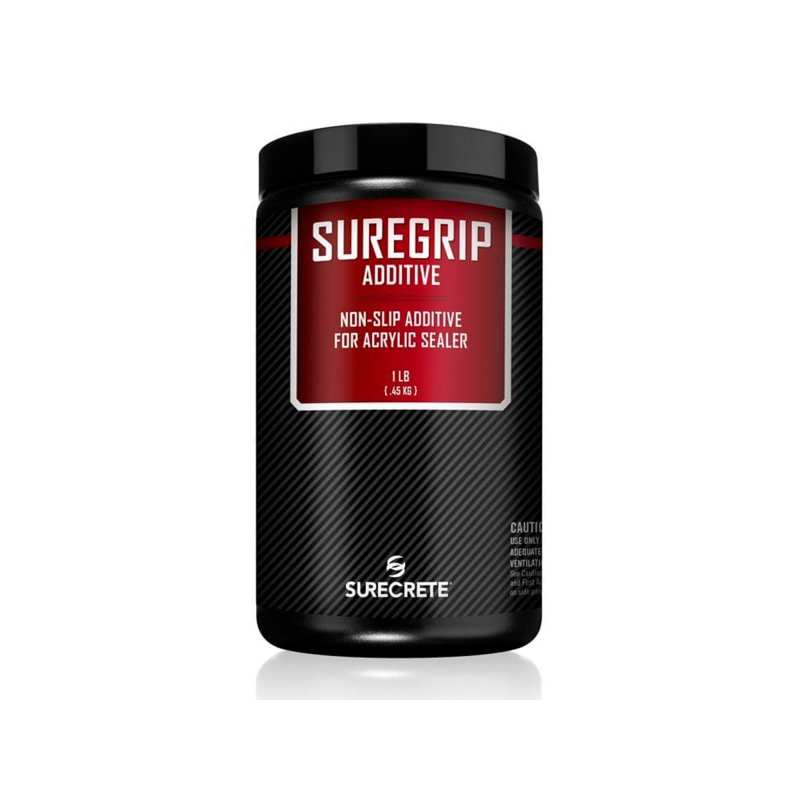 SureGrip – Interior and Exterior Non-Slip Sealer Grip Additive
SureCrete's SureGrip Additive is a premium grade polypropylene in a micronized fine texture. It consistently outperforms other slip resistant additives in durability, due to its inherent crush resistance. The almost spherical shape of SureGrip will also give a smoother "feel" than most other slip resistant additives.
Low density and insolubility characteristics reduce or eliminate settling when blending into all of SureCrete's sealers.
SureGrip provides an extra level of safety with non-skid surfaces that is simple to apply and easy to manipulate to your desired degree of coarseness.
Application Rate: 1 quart to 5 gallons of sealer (Approximately coverage: 1,500-3,000 sq. ft. per coat)
Appearance: Fine white powder.
Packaging: Wide mouth quart jar.
Where To Use:
High Traffic Residential Living Floor
Heavily Used Kitchen and Bath Floors
Retail Stores and Walkways
Commercial Non-Slip Floors
Home and Commercial Work Garages
Restaurants and Bars
Business Entrance
How To Use:
Method 1 - Broadcast the SureGrip by hand onto your freshly placed sealer while it is still wet.
Method 2 - Mix the SureGrip into your sealer and mix mechanically for 2 minutes. Then roll onto the floor as usual.
FAQ about Interior – Exterior Sealer Non-Slip Additive SureGrip
Q: How much SureGrip should I use?
A: It's entirely up to you and your preference for protection and sheen, as long as it's no more than 1-quart SureGrip Additive per 5-gallon pail of acrylic sealer.