Basalt Rods. Basalt Rebar - 5 ft. Rod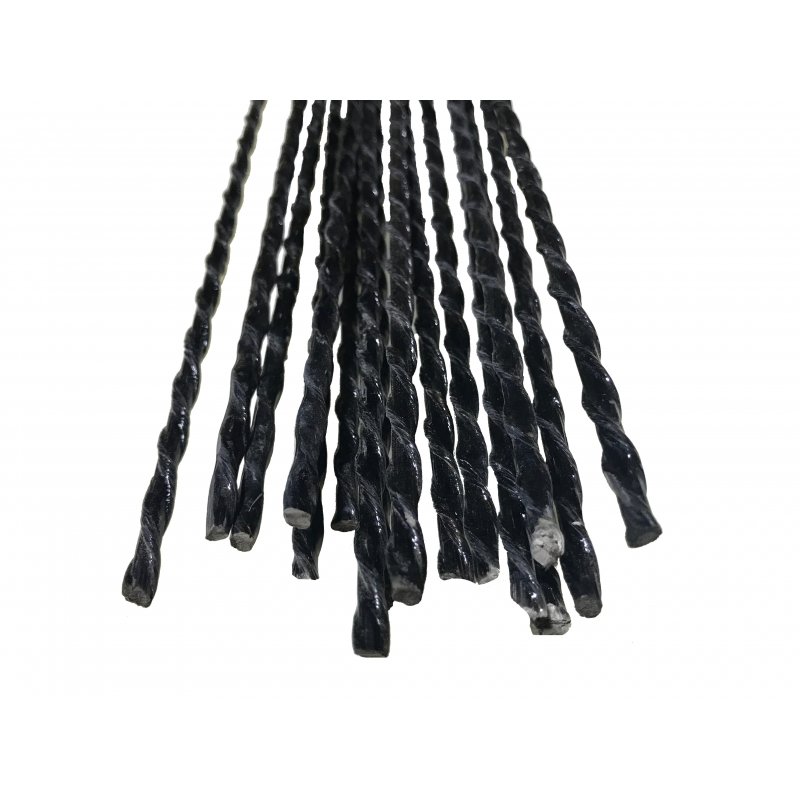 Basalt Structural Rods are extruded from naturally mined igneous rock that has been melted and wound into useful rods for reinforcing concrete.
The combination of Basalt Rods and AR Glass Fibers can help to make complicated install jobs a breeze by keeping pieces structurally sound while keeping cast concrete weight down to a minimum.

The superiority to traditional reinforcement is astounding:
• Improved tensile strength
• Thermal stability
• Non-reactive with air or water
• Non-corrosive
• Alkali resistant
• Advanced heat and sound insulating properties
• Non-combustible
• Explosion Proof
• Non-toxic
• Chemical resistant Coming from a single element, basalt rock, Basalt Structural Rods and Fibers naturally assimilate into concrete or cement based products. They readily replace traditional reinforcement, and always improve the final product.
Basalt
rebar rods available in:
6.35 mm / 0.25in (1/4) x 5 linear feet
10 mm / 0.375in (3/8) x 5
linear feet