High Performance (Water Based) Polyurethane GU-20W. 1.5 Gal, 3 Gal, 15 Gal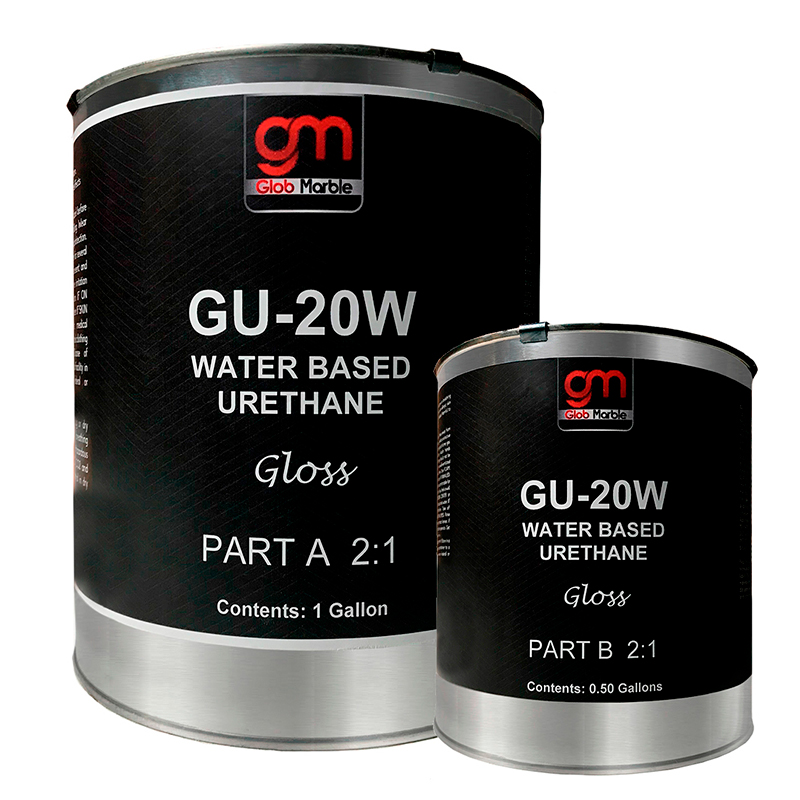 GlobMarble GU-20W is a two-component, non-yellowing, high-gloss aliphatic polyurethane water-based floor sealer for concrete, cement-based overlays.
GU-20W water-based polyurethane is ideal as a top finish coat on epoxy systems that exhibits excellent characteristics for abrasion resistance, chemical resistance, flexibility, weathering, and UV stability.
GlobMarble GU-20W water-based polyurethane recommended for concrete coating, laboratories, gyms, residential interiors, auto service centers, bars, clubs, retail stores cafeterias, and chemical exposure areas and more.
RECOMMENDED FILM THICKNESS:
3-5 mils per coat wet thickness (Do not apply thicker)
COVERAGE PER GALLON:
320 to 500 square feet (30 m2 to 4 7m2) @ 3-5 mils wet thickness
PACKAGING INFORMATION:
1.5 gallon
3 gallon and 15-gallon kits - Please contact sales representative for availability & shipping options
3-gallon kit= 2 gal. part A and 1 gal. part B (volumes approximate)
15-gallon kit = 10 gal. part A and 5-gal part B (volumes approximate)
MIX RATIO:
2 parts A to 1-part B by volume