Clear Polyaspartic Floor Coating High Gloss - Dura-Kote DK-120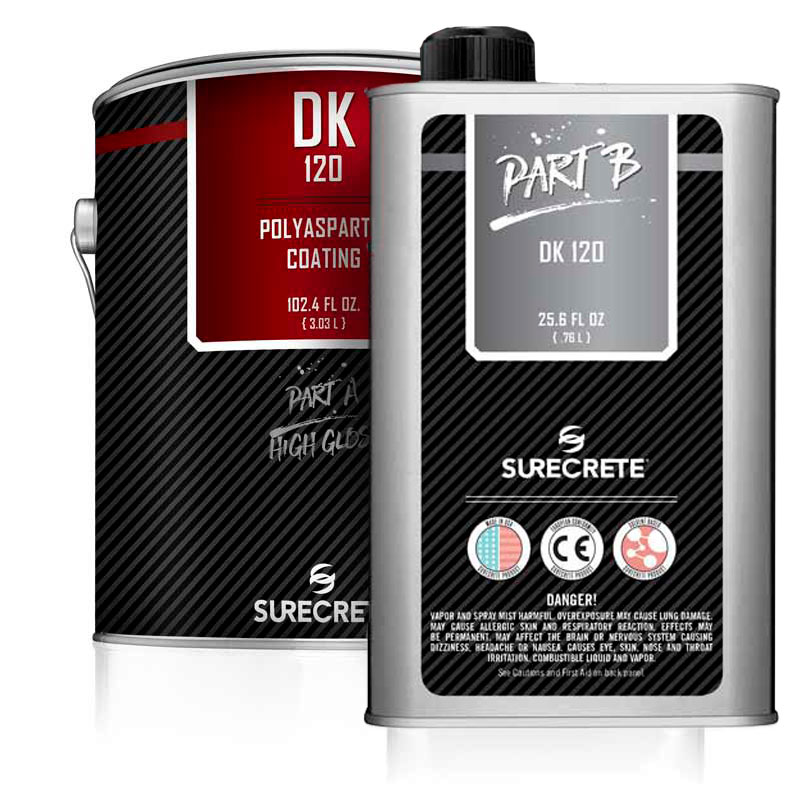 High Gloss Clear Polyaspartic Floor Coating - Dura-Kote DK-120 from SureCrete Design


Polyaspartic Floor Sealer DK-120 is a specially formulated hybrid solvent based polyaspartic coating designed for:
- application over concrete or cement based overlayment flooring,
- as a topcoat for protecting epoxy flakes and metallic floors.
High Gloss Polyaspartic Floor Coating PFC-120 provides a low VOC (330 g/L), penetrating, film forming, color enhancing, high gloss, wear surface.

Although suitable for residential applications,
Clear Polyaspartic DK-120 creates commercial grade abrasion resistance for decorative concrete flooring. The Polyaspartic Sealer DK-120's fast cure time eliminates excessive waiting to return a floor to service. Unlike many polyaspartics, PFC-120 has a user-friendly pot life of approximately 30 minutes. Turn around time for a floor may be as little as 5—6 hours. It is two component structure is 67% solids by weight and UV stable.
Please note 5 Gal Pail is available only for pick up or freight shipping.
Average coverage ~ 400 sqft/gal