SureSpray - Concrete Overlay Mix Floor Thin Texture (50lb)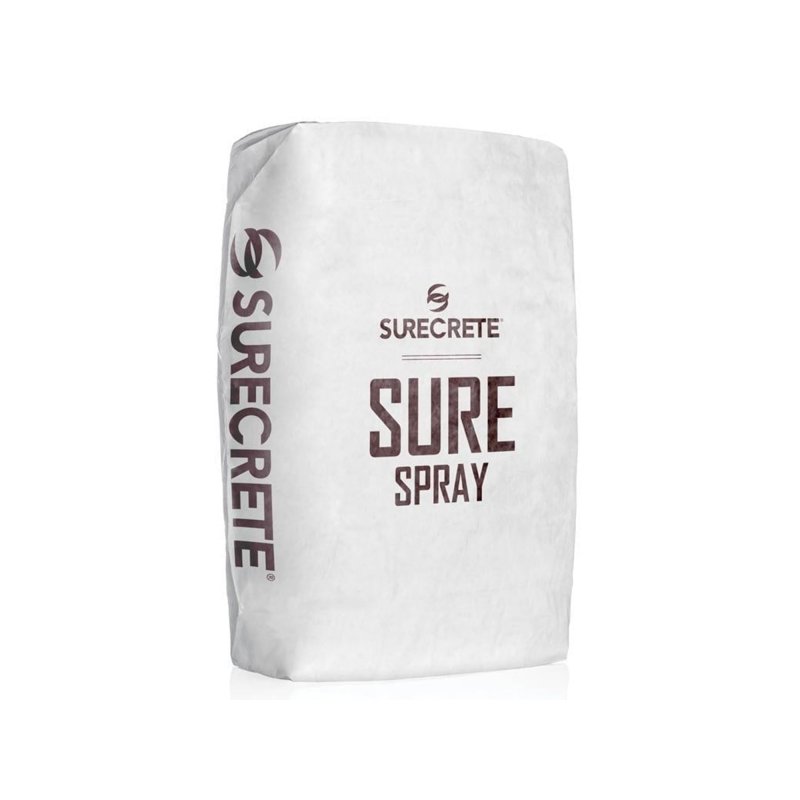 SureSpray - Concrete Overlay Mix Floor Thin Texture (50lb) from SureCrete
White


SureCrete's SureSpray is a cement-based thin sprayable concrete overlay for both interior and exterior concrete surfaces.
Perhaps no other bag mix lends itself to such an enormous array of applications, variations, and alternatives: from the simplest of orange-peel to the elegant Euro-texture. SureSpray was designed to be applied by compressed air spray equipment (commonly a hopper gun), but may also be troweled or squeegeed.
Restoration, repair, resurfacing, architectural accenting, surface protection, and creating slip resistance of existing concrete are all realized through SureSpray.
Special copolymers create adhesion and flexibility essential in a thin overlay. SureSpray is seasonally user-friendly, available in Summer and Winter mixes.

MIXING RATIO
4 – 6 qt. (3.8 – 5.7 liter) water to 1 – 50 pound (22.7 kg) bag of SureSpray (optional) .
5 pound (227 g) Color Pack – 30 standard colors (see Color Pack TDS)
COVERAGE
Depends upon application and substrate 1 - 50 lb. (22.7 kg) bag of SureSpray
Base - approximately 150 - 175 ft² (13.94 - 16.25 m²)
Finish - approximately 125 - 150 ft² (11.6 - 13.94 m²)