Concrete Slurry Fill Mix for Countertop (3.5 lbs)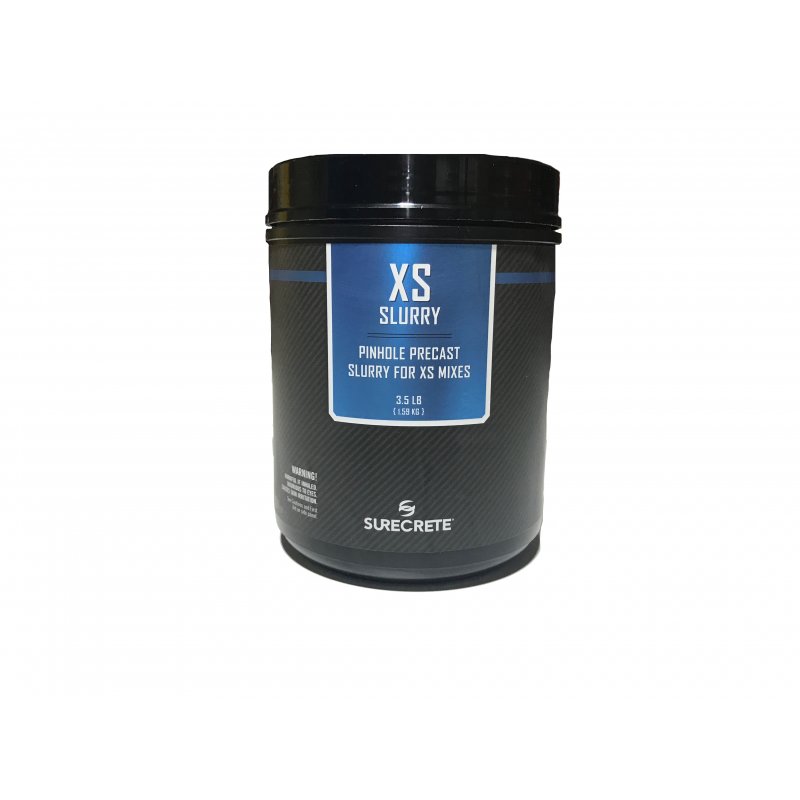 60 Oz Pail CounterTop Slurry Mix (3.5 lbs)

Concrete countertop slurry quickly fills holes, voids and veins.
White Cement Slurry Fill mix for countertops.
I
s designed to be used as filler for voids in
Pre Cast Concrete and Concrete Countertop pieces
. The mix design allows for the ability to match or provide a contrast color thru the use of SureCrete's
Color Packs
. Concrete Slurry is a single component, just add water, cement based chemical patching compound used for concrete restoration and patching of spalled or spalling concrete.
Used with a concrete restoration system, it provides a workable, no-slump patch that sets quickly for quicker return to service.
PACKAGING 60 Oz. pail 3.5 pound pail
MIXING RATIO : 4 parts dry volume Concrete Slurry to 1 part water
COVERAGE Depends upon application and substrate 1 - 3.5 lb. (1.59 kg) pail of Concrete Slurry for Countertop = approximately 56 in³ (918 cm³)
Concrete Countertop Slurry How To Apply Tutorial