Paver Stone Mold PS 13039/R Rubber Mold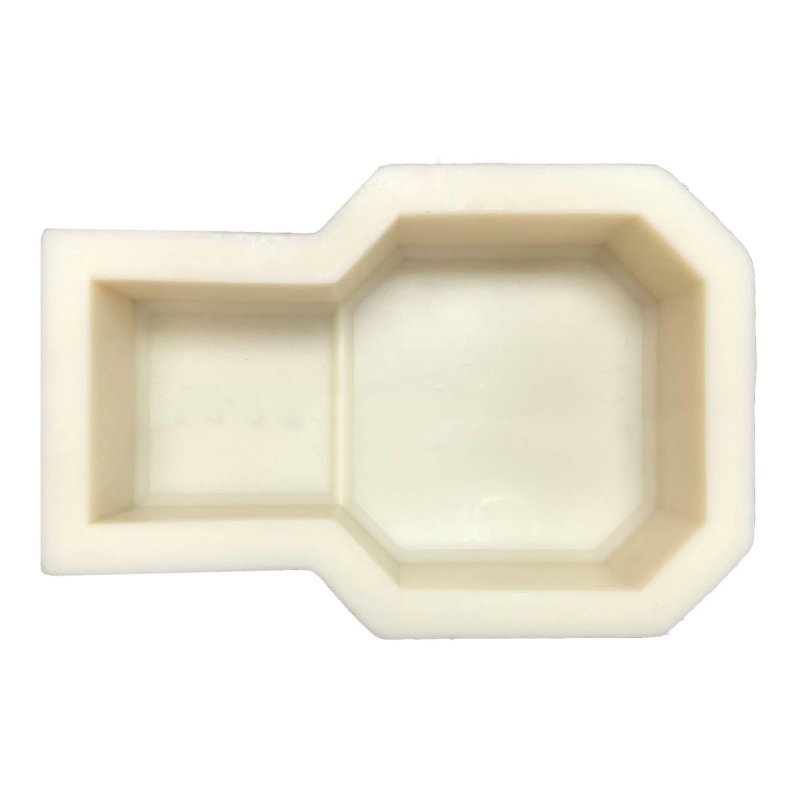 Rubber molds for concrete stone
Paver stone molds PS 13039/R
Molds (stone) thickness 2.36 inch ( 6 cm)
Approximate Mold inside measurement: 8 3/4" X 5 1/2" X 2 1/4" (22.50 cm X 14cm X 6cm)
These molds are designed to create own design decoration, to give your pavements and yard some artistic sense.
PAVER STONE RUBBER MOLDS
Application areas for paving stones include residential terrace, schools, traffic and pedestrian walkways, road embankments, industrial and commercial buildings, landscape for open and closed court yards, churches and mosques.
1. Rubber paver molds produce smooth and high quality paver stones and paver tiles.
2. Different patterns of paver stone and tile molds are available for precast concrete process.
3. Paver stones and tiles can be manufactured with a minimum infrastructure.
4. Paver molds are in different shapes (square, rectangle and interlocking) and sizes.
To have a wider stone pattern variety we recommend buying the following molds together: