Matting Agent For Concrete Sealers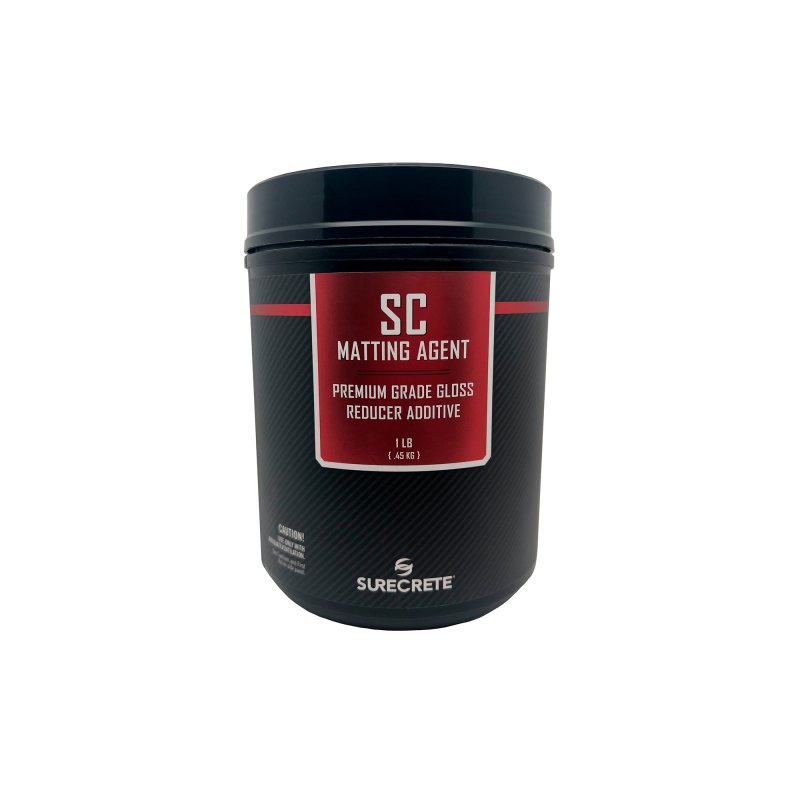 SC Matting Agent is a premium grade, micronized polypropylene, gloss-reducing matting agent designed for solvent based acrylic and polyurethane sealers and coatings. SC Matting Agent provides the optimum, consistent gloss control desired by today's designers. SureCrete's formula delivers reduced settling of the additive after mixing due to the particulates' spherical shape and size.
SC Matting Agent can be added to specified sealers and coatings below. Inside each bag is a scoop, measurements below are based on the scoop size provided in the packaging:
SUPER 20: 1 - 2 scoops per gallon
SUPER 30: 1 - 2 scoops per gallon
HS 240: 1 - 2 scoops per gallon
HS 340: 1 - 2 scoops per gallon
Dura-Kote Solvent Polyurethane: 2-4 scoops per gallon
Packaging: 1 lb. bag
How To Use:
Measure the desired dosage, and pour it into your sealers part A
Mechanically mix for 2 minutes with a jiffy mixer at medium speed
Add the part A and B into a clean mixing container, and mechanically mix for the proper duration stated on the TDS of your sealer. Apply the sealer as usual.