Concrete Vibrating Table CVT 48. GlobMarble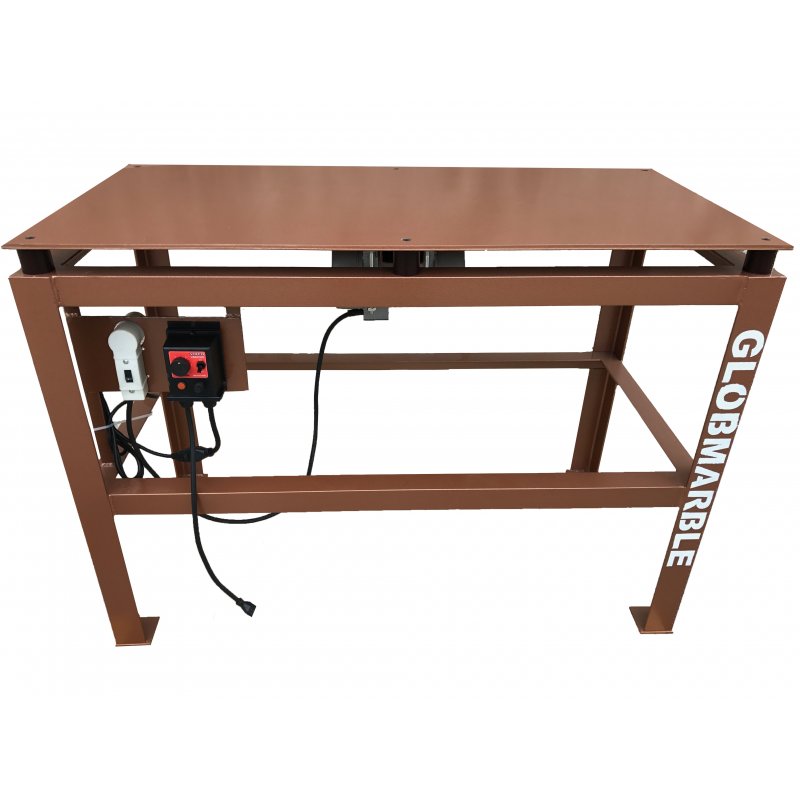 Concrete Vibrating table CVT 48
The GlobMarble Vibrating Table will improve your products surface finish while helping to improve your profitability and maximize your production while reducing your labor expense and production time . GlobMarble Vibrating Tables are designed to meet the precast concrete needs. Quality components, materials, and construction methods provide a rugged piece of equipment that you will rely on for years to come. GlobMarble Vibrating Tables are powered by single phase electric vibrators. A variety of control configurations are also available, including variable speed control, foot pedal start/stop, and timed vibration cycles.
GlobMarble offers affordable, durable and effective vibrating tables to suit any industrial or construction application for a stronger concrete and a better finish.
Concrete Vibrating table dimensions:
48x24x36-height (1219 x 609 x 914mm) LxWxH.
Included variable speed control

On/Off switch

CVM 35 Motor - vibration force 700lbs (350 kgs)

Power cable (just plug into outlet)

Please note: Vibrating motor and speed controller included.

Looking for custom size vibrating table? Please contact GlobMarble sales representative.