Portable Hand Held Concrete Vibrator with Plate 0.25 kW Power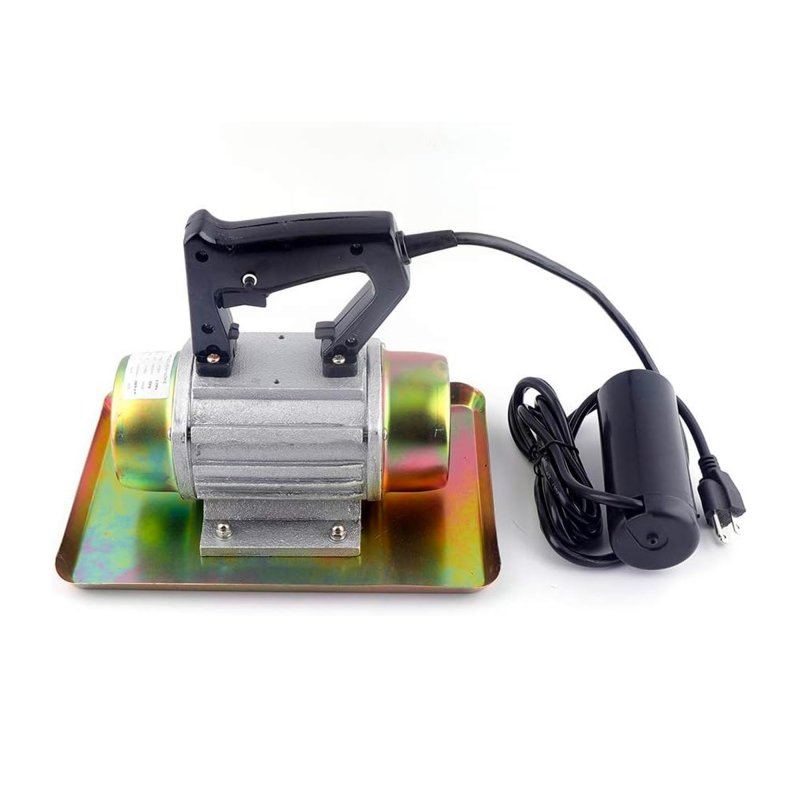 Product description
Efficient and stable, steel core, high hardness.
Long service life and very low concrete vibrator maintenance requirements.
Lightweight concrete vibrating motor, small and large volume vibration.
It is stable, easy to use, and does not use too much power. It is an ideal modern tool.
The shell of the machine is made of cast iron. The handle is made of high strength plastic.
The whole machine is high strength and very convenient to disassemble and repair.
Can be vibrating source for vibrating conveyor, vibrating feeder, vibrating screens, filter, concrete forms, vibrating polisher, vibrating drier and close-proof device for block during vibrating and more.

Specification :
Voltages: 110V
Power: 0,25kw
Currency: 1.5A
Vibrating Force: 440lbs(200kg)
Vibrating frequency (Rotating Speed): 2840rpm
Plate size: 11" x 8"(285mm x 205mm)
Dimensions: 12.2" x 8.9" x 9.8"(310mm x 225mm x 250mm)
WEIGHT: 12lbs(5.5kg)
US Electric Plug