Concrete Vibrating Motor 0.75 Kw Power. 110 V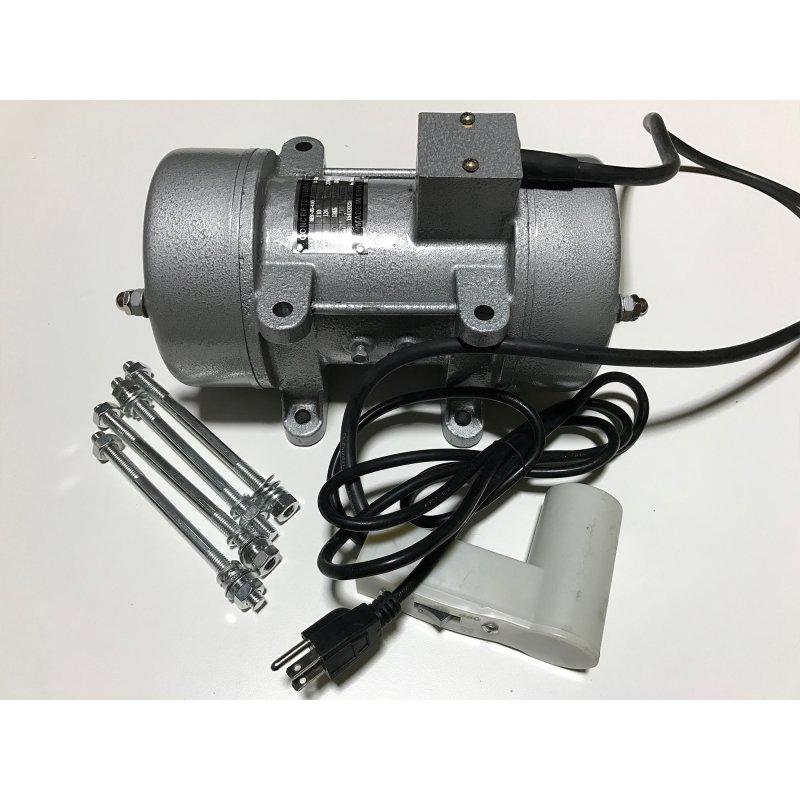 Concrete Vibrating Motor
Vibrating Motors for Concrete Vibrating Table


Concrete Vibrating Motor Futures:
1. IP65 protection requirements completely protected from any external contact, dust penetration, and splash water.
2. 100% continuous operation is guaranteed, even when the equipment is operating at full centrifugal force.
3. Vibrating motors vibration resistant and able to withstand temperatures up to 180°C
4. Long service life and very low concrete vibrator maintenance requirements
5. Lightweight concrete vibrating motor, small and large volume vibration, easy adjustment of vibrating force
6. Can be vibrating source for vibrating conveyor, vibrating feeder, vibrating screens, filter, concrete forms, vibrating polisher, vibrating drier and close-proof device for block during vibrating and more
7. Vibrating motors widely used in mining, metallurgy, coal industries, electric power, construction, chemical industry, casting, food and light industry and more
8. Vibrating force can be easily changed within the certain scope to satisfy various requirements
Concrete Vibrating Motors 110 V Specifications:
Power 0.75 kw
Vibration Force 350kgf
Voltage 110V 50/60Hz
Rotary Speed 2840rpm
AMP 12 A
Install Size dia. 10.5" x 7" x 7.5" (27 x 18 x 19 cm )
Weight 12 kg (27 lbs)
FREQUENTLY ASKED QUESTIONS ABOUT Concrete vibrating motor

:
WHAT TYPE OF SPEED CONTROLLER CAN BE USED WITH THIS MOTOR, OR DOES I HAVE VARIABLE SPEED?
Motor do NOT have speed controller. Motor comes with rower On/Off switch only. it ready to work, just plug in to out let and start working.
Speed controller sold separately. We offer 2 types of speed controllers. 1 inexpensive router speed controller that can be used for small projects and manufactured for vibrating motors speed controller. See options here please http://globmarble.com/online-store/en/concrete-stone/concrete-vibrator.html