Basalt Concrete Fibers 6-LB bag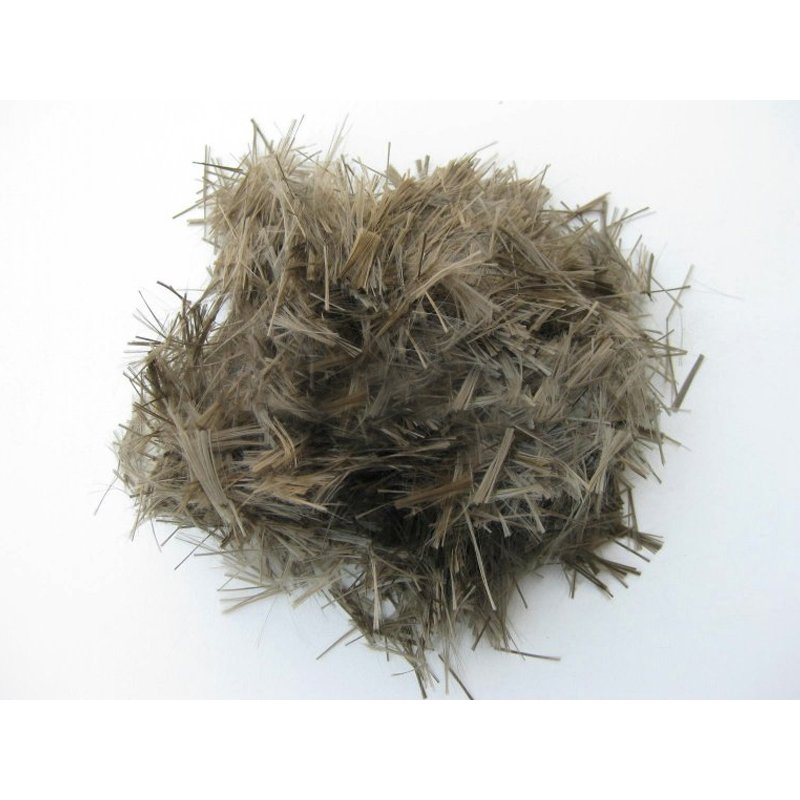 Glass Reinforced Concrete Fibers,
Basalt
Fibers 1" ( 6-LB bag)
Chopped Basalt Fibers used to strengthen concrete pour and castings Basalt Fiber is an alternative to steel and fiberglass. Stronger and 90% lighter than steel. Basalt Basalt Fibers for concrete do not chip off and stronger than fiberglass. Basalt Fiber has a superior thermal Protection.
PRODUCT SPECIFICATIONS:
Basalt Concrete Fibers can be used in the manufacturing concrete panels, industrial floors, concrete slabs, concrete blocks, paving stones, fences, dry concrete mixes, and more.
Basalt concrete fiber provides many benefits and applications for the reinforced concrete:
Greater impact resistance
Increased flexural strength High flexural strength.
Does NOT clump or or ball during a mixing
Basalt fiber is Alkali resistant in concrete and do not requires special coatings
Does NOT induce electrical fields or conduct electricity
Does NOT absorb water
Perfect for marine environments and and anyplace corrosion is a continuous concern
Basalt Fiber is high thermal resistance
Available in 6 lb bags
Basalt glass fibers reinforced concrete