200 Sq. Ft. Metallic Epoxy Floor Kit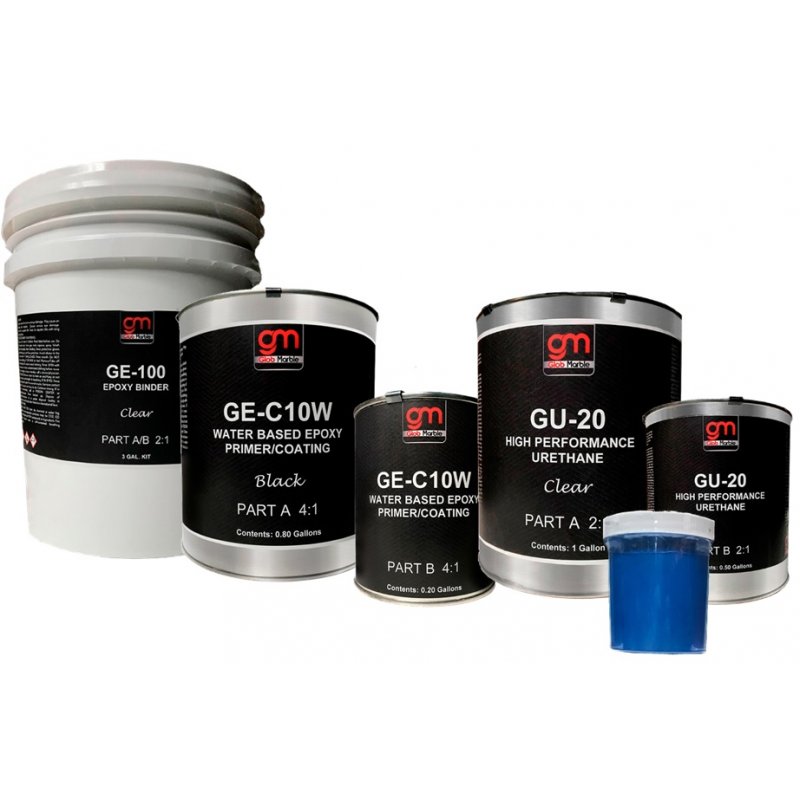 200 Sq. Ft. Epoxy Floor Kit
The Kit includes:
- 1 Gal kit of a Primer coat. Available in Black, Light Gray and White colors.
For the better 3D effect Black color prime coat is recommended for each metallic color.
White and Light Gray colors usually are used in a specific need for an epoxy project.
- 3 Gal kit of Clear Epoxy 100% Solid
- 1.5 Gal. kit of Top Coat. Available in Water Based Gloss Finish or Solvent Based High Gloss Finish.
- 1 Metallic Color.
Additional color is available here.