Epoxy Floor Coating Water-Based Clear 2 Gal kit. DK 600WB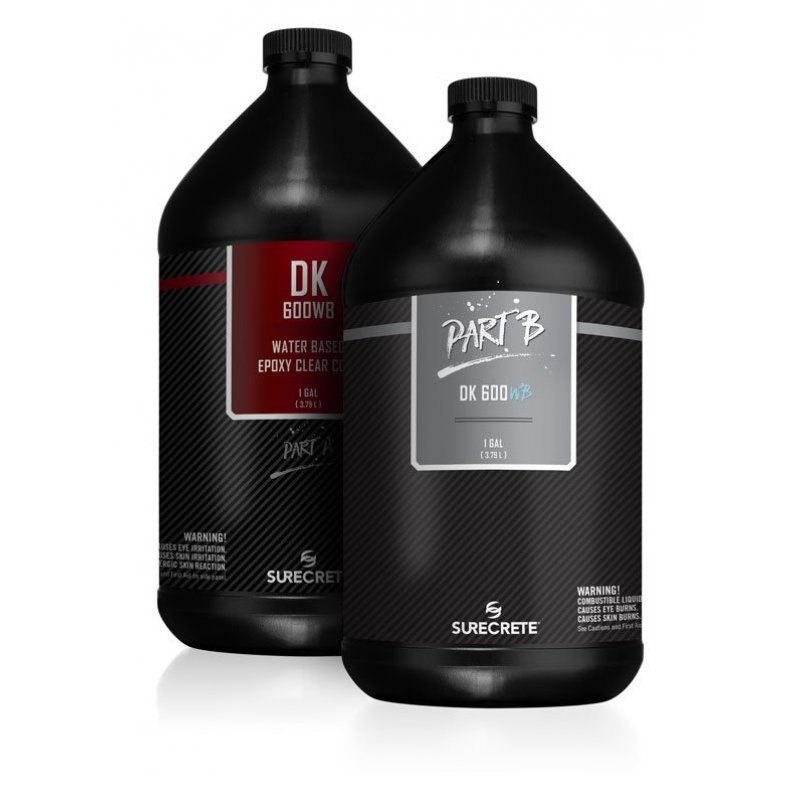 Water-Based Clear Epoxy Coat 2 Gal kit
Primer and Sealer for Interior Concrete
DK 600WB is a two-component, 85% solids, floor coating for interior concrete and cement- based overlays. The high performance clear top coat, provides the durability of a solvent base system with the ease and safety of a 0 VOC water base system that is both user-friendly and extremely durable.
DK 600WB is also used as a primer and/or bond coat for specific SureCrete concrete topping applications and has remarkable properties related to moisture:
• Withstands high vapor transmission rate, up to 13 pounds per 1,000 ft² (5.4 kg per 100m²) in 24 hours.
• Provides a non-permeable vapor barrier, even in basements.
• Applies on fresh concrete as soon as three days after pouring and placing concrete.
DK 600WB is ideally suited for both commercial and residential settings: manufacturing facilities, warehouses, bars, clubs, retail stores, automotive showrooms, hospitals, medical centers, residential interiors, garage floors, gyms, locker rooms, stadiums, or anywhere that an exceedingly resilient floor is desired.
Coverage - 125-175 sqft per gallon catalyzed product (varies widely based on application method). For smooth surface or second coat approximately 200 -250 ft² per gal.