Precast Counter Top Modifier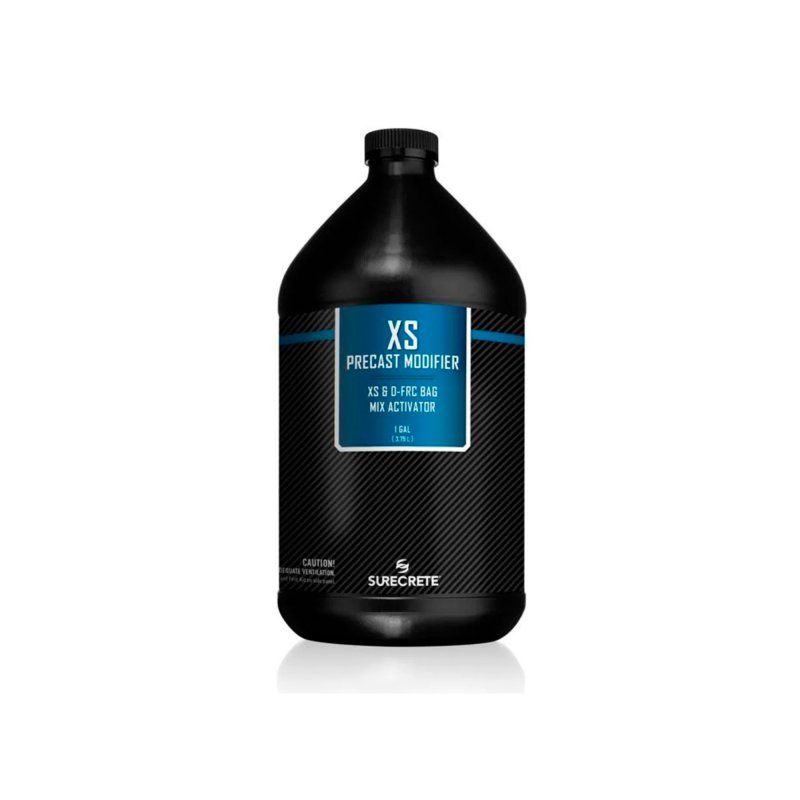 Xtreme Series Precast Modifier is an proprietary blend of chemicals that is combined with the mixes of Xtreme Series to begin their curing process.
Unlike traditional concrete systems, Xtreme Series relies on a chemical cure rather than typical hydration curing. This allows Xtreme Series Concrete to be de-molded in as little as 6 to 8 hours.
One gallon of modifier is used per bag of Precast, Face, and Backer Mix, while two gallons is used for the Terrazzo mix.
Xtreme Series Precast Modifier may be applied: Residential Kitchen Counters, Coffee Tables, Dining Room & Breakfast Tables, Bath Vanity Tops, Integrated Concrete Kitchen Sinks, Bathroom Sinks, Stand-alone bath tubs, Shower Wall Panels, Floor Tiles, Commercial Counters, Service Industry Bars, Architectural Facades.