Fast Set Concrete Crack Repair Cartridge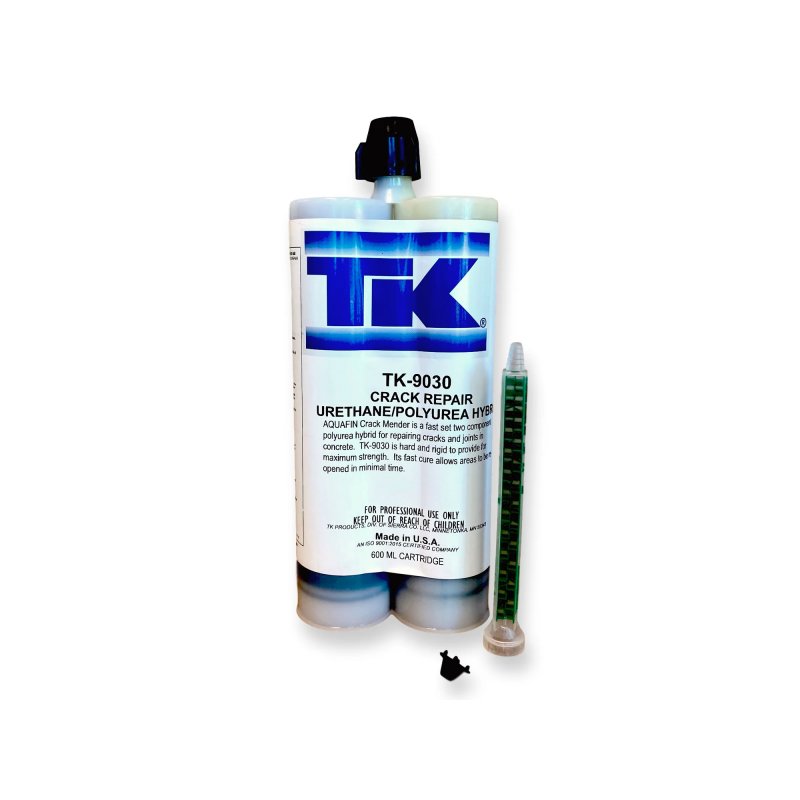 Fast Set Concrete Crack Repair Cartridge
Our fast set concrete crack repair is a rapid set, high strength, ultra-low viscosity urethane treatment material.
This 2-part, 1:1 system is 100% solids, no VOC's and designed for rebuilding spalls and treating static cracks in concrete very quickly.
The Fast Set Concrete Repair Cartridge may be used prior to the application of an overlay for concrete that has random cracking or as a stand-alone treatment for spalled and damaged concrete.
Its rapid setting times is perfect for industrial warehouse floors that have traffic area spalls and construction joint damage.
A 30-minute period is all that is required for "drive-over" time.
The Fast Set Concrete Repair Cartridge cures from 0°F (-18°C) to 110°F (43°C). It is self-leveling, self-priming, and meets USDA and FDA requirements
Coverage - 22 oz cartridge = 100 feet of 1/4″ wide cracks
Pot Life - Approx. 2 mins
VOC Rating - 13 g/L
Solids Content – 99.99%
Hardness - ASTM D2240 = 70 Durometer
Tensile Strength - ASTM D412 = 3485 PSI
Elongation - ASTM D412 = 18%
Compressive Strength - ASTM C10 = 5102 PSI (without sand)
Bond Strength - ASTM 882-99 = 1894 PSI
Use this product together with Double Caulk Gun For Dual Components.