Flash Patch - Fast setting thin concrete repair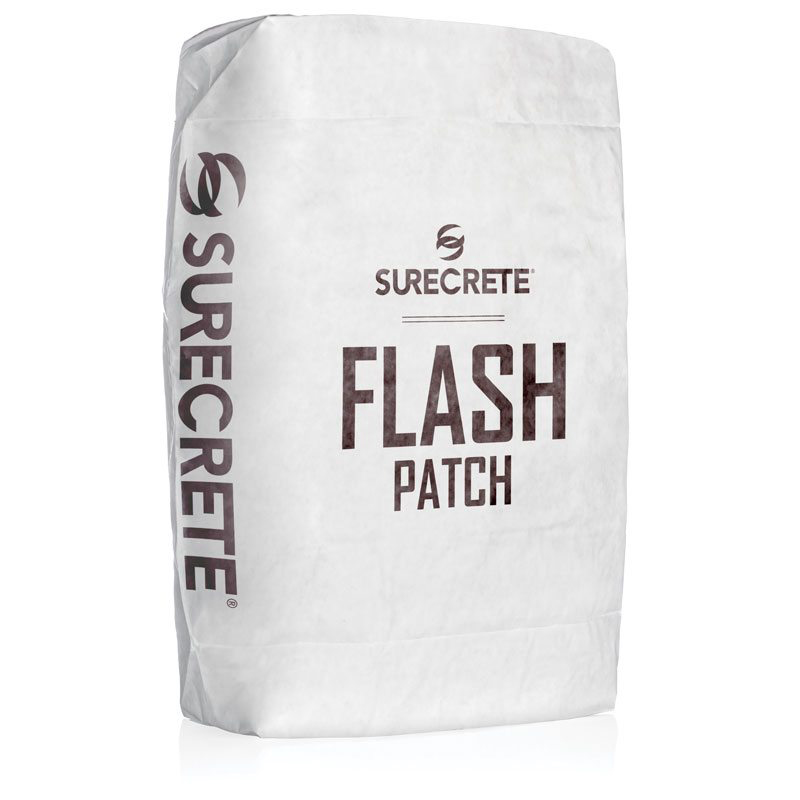 Flash Patch - Fast setting thin concrete repair

Concrete Patching - Flash Patch is a single component, just add water, cement based chemical patching compound used for concrete restoration and patching of spalled or spalling concrete.
Used with a concrete restoration system, it provides a workable, no-slump patch that sets quickly for quicker return to service.
Apply slurry bond coat consisting of SureBond mixed loosely with water with a brush to the host surface not allowing it to dry prior to application of Flash Patch.
Maximum thickness is approximately 1". For thicker applications add coarse sand or pea gravel at rate of ½" to 1" of dry mix to prevent excessive shrinkage.
MIXING RATIO
- 4 – 4 ½ qt. (3.8 – 4.3 liter) water to 1 – 50 pound (22.7 kg) bag of Flash Patch
0.5 pound (227 g) Color Pack (30 standard colors) to 1 – 50 pound (22.7 kg) bag
COVERAGE
1 - 50 lb. (22.7 kg) bag of Flash Patch = approximately 12 ft² at ½" depth (1 m² @ 13 mm)