Xo4 Collomix Professional Two-Gear Power Mixer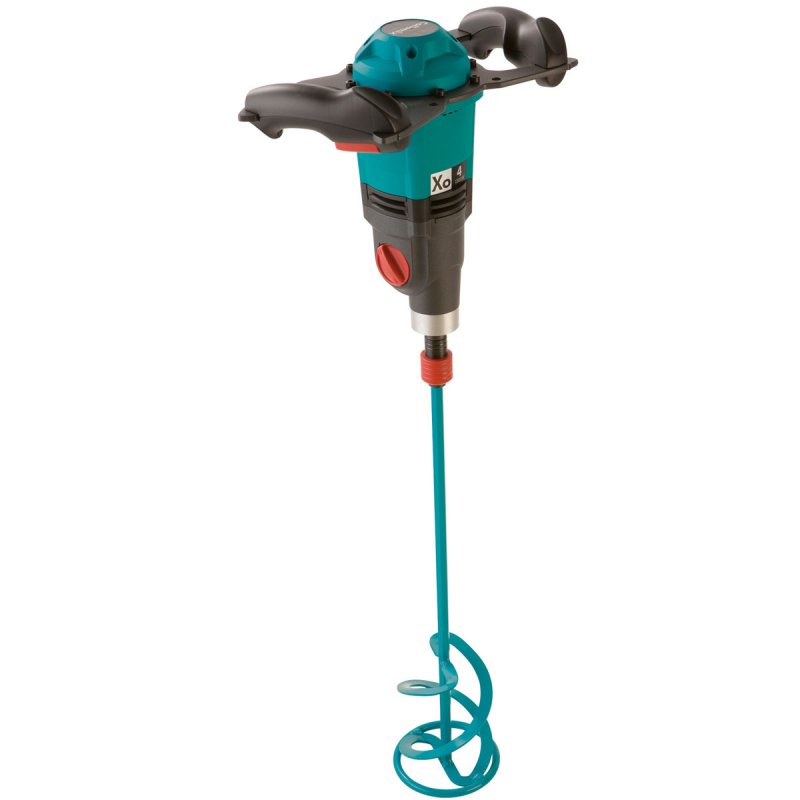 Xo4 Collomix Professional Two-Gear Power Mixer
Includes 1-WK140HF paddle.
Collomix hand-held mixers are used for small batch professional mixing of jobsite materials. These materials may include everything from paint and lacquers all the way up to complex materials such as Glass-Fibre reinforced concrete and everything in between. Collomix mixers allow the contractor to work more efficiently and quickly while greatly reducing worker fatigue and strain. Because the paddle designs are the most efficient and modern on the market, the contractor will find that they help to eliminate improper mixing, lumps, air bubbles and the concentration of the materials at the bottom.
Replacement for a Drill ! low machine loads, up to 14 gallons easy to mix materials (tile adhesive, ready-mixed mortar) low viscosities (paints, lacquers, epoxy) high number of revolutions.
Features/Advantages/Benefits:
· Rated power 1300 Watt
· Ideal quantity per mix 17 gals.
· Variable 2-Speed Electric Motor
· Double Action Trigger (with safety lock-off to prevent unintentional machine start-up)
· Precision Hardened Gear Set
· Low vibration
· Fitting the mixing tool / tool change-over: HEXAFIX or M14
· Box includes 1 mixer, 1- paddle : WK140HF
· Steel hand frame
· 2 Year Warranty
· Made in Germany
Power mixer Xo 4
Technical data

Power

11.8 amps / 1.7 hp

Power supply

110 -125 V

Gears

2

Speed / load

Frequency

0 - 470 rpm
0 - 640 rpm

50-60 Hz

Diameter stirrer

4 3/4"

Mixing volume:

up to 17 gal.

Double Action Trigger

Yes

Item number

20417

Follow-up model to

Cx 40, Cx 400 HF
Best suitable with:
Collomix Improved "Bird Cage" Paddle-Large Batch
COLLOMIX HEAVY DUTY 3-BLADE PADDLE MK 140HF
Collomix Universal 2 blade Paddle-Large Batch, WK140HF
You may also be interested in these Globmarble products:
Xo1 Collomix Professional Hand Held Power Mixer
Xo6 Collomix Heavy Duty 2 Gear Power Mixer
Xo55 Collomix Heavy Duty Double-Paddle Power Mixer