Wall Spray White (40lb)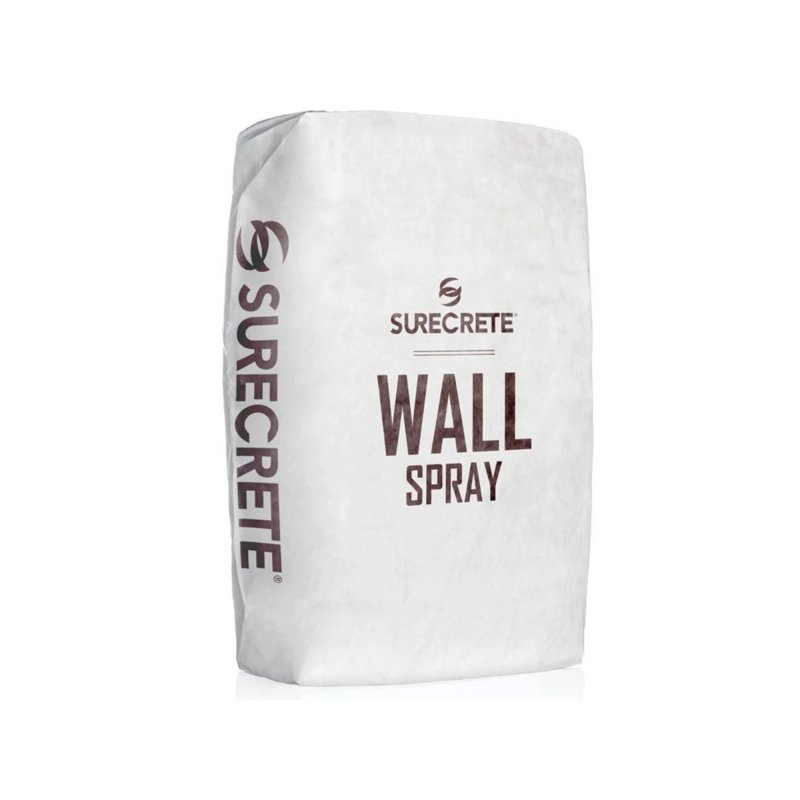 WallSpray from SureCrete is a sprayable, vertical surface coating that allows you to build it up to a thickness of 3/8" inch.
Utilizing revolutionary aggregates has classified this material as a lightweight, sprayable, non-sag cementitious wall coating.
WallSpray contains NO-VOC's and utilizes recycled aggregates.
This provides you with a "Green" eco-friendly vertical coating for residential or commercial projects.
This product is a fantastic water repellent and is breathable.
WallSpray's single component mix ( just add water) is the perfect replacement to a polyurethane shell on your foam pieces. It eliminates the shrinkage issues that cause warranty headaches.
Using WallSpray to replace traditional stucco finishes and/or wall texture systems will deliver not only strength to your interior and exterior walls, it will also provide your team with simplicity of mixing, ease of use and speed of installation.
And saves you time and money!
Note: WallSpray is a 2 coat system consisting of a base and a finish coat. In ICF applications the base coat should be applied with a fiberglass mesh.
PACKAGING 40 lb. (18.1 kg) bag
MIXING RATIO 3.5 to 4 qts. (3.3—3.8 liter) water to 1 – 40 lb. (18.1 kg) bag of Wall Spray Optional: 5 pound (227 g) Color Pack
COVERAGE Depends upon application and substrate 1 - 40 lb. (18.1 kg) bag of Wall Spray @ ¼"(6.35 mm) = 28-30 ft² (2.6—2.8 m²)
DENSITY 121 pounds/ft³ (1938 kg/m³)
Wall Spray White Decorative Concrete Stucco Spray