200 Sq. Ft. SureCrete Metallic Epoxy Floor Kit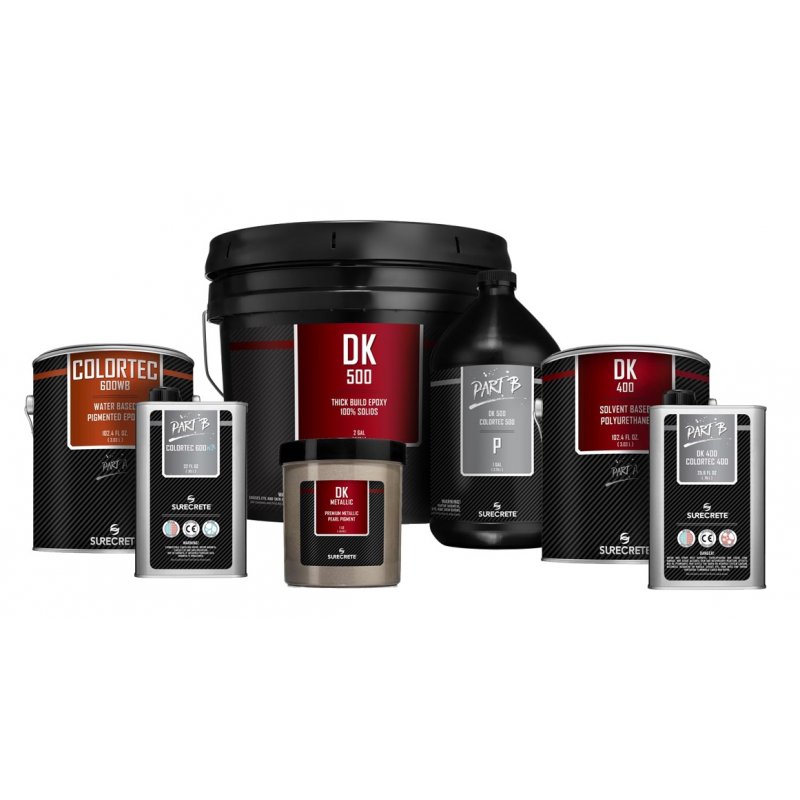 200 Sq. Ft. Epoxy Floor Kit
The Kit includes:
- 1 Gal kit of a Primer coat, Black.
For the better 3D effect Black color prime coat is recommended for each metallic color.
White and Light Gray colors usually are used in a specific need for an epoxy project.
- 3 Gal kit of Clear Epoxy 100% Solid
- 1 Gal. kit of Top Coat. Available in WaterBased Gloss Finish or SolventBased High Gloss Finish.
- 1 Metallic Color.
Additional color is available here.