Concrete Stamp Tamper Rubber-Coated 12x12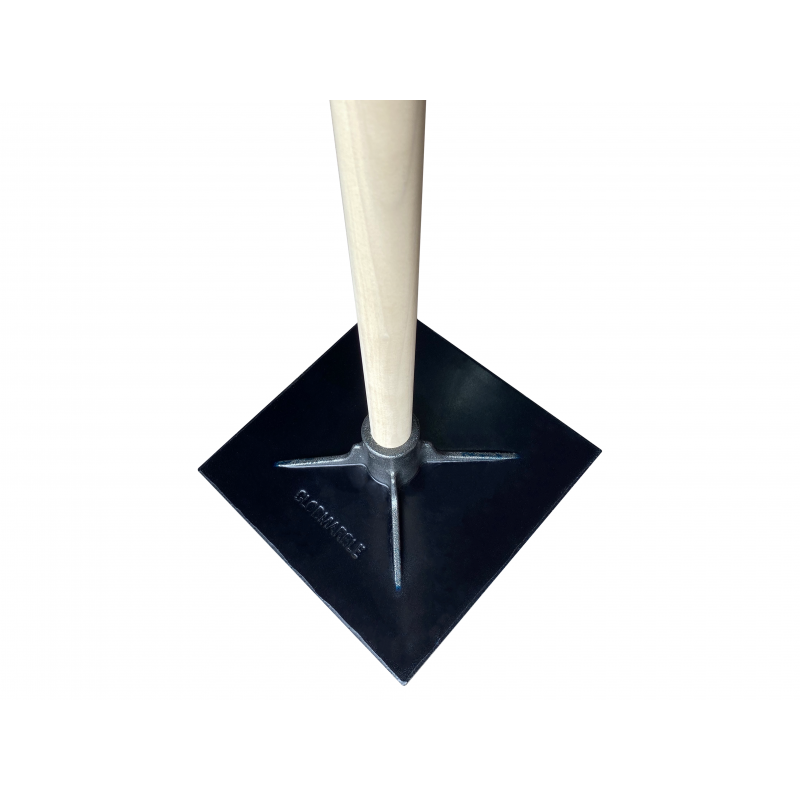 Concrete Stamp Tamper
This tamper is ideal
- for packing and leveling soil, asphalt, gravel, stone, and dirt
- for stamped concrete: push the stamp into the concrete and produce a better imprint.
- to flatten and smooth dirt, stone, asphalt, and other materials
Stamped concrete tamper with durable 42 in. wood handle that has a thicker section on lower area to provide additional strength
12 in. x 12 in.

shock- absorbing rubber covered base - ideal for concrete texture stamp mats.

The high quality hardwood handle provides additional durability and strength. It is the great tool for heavy construction, industrial, and commercial applications.