Caulking Tool For Concrete Countertops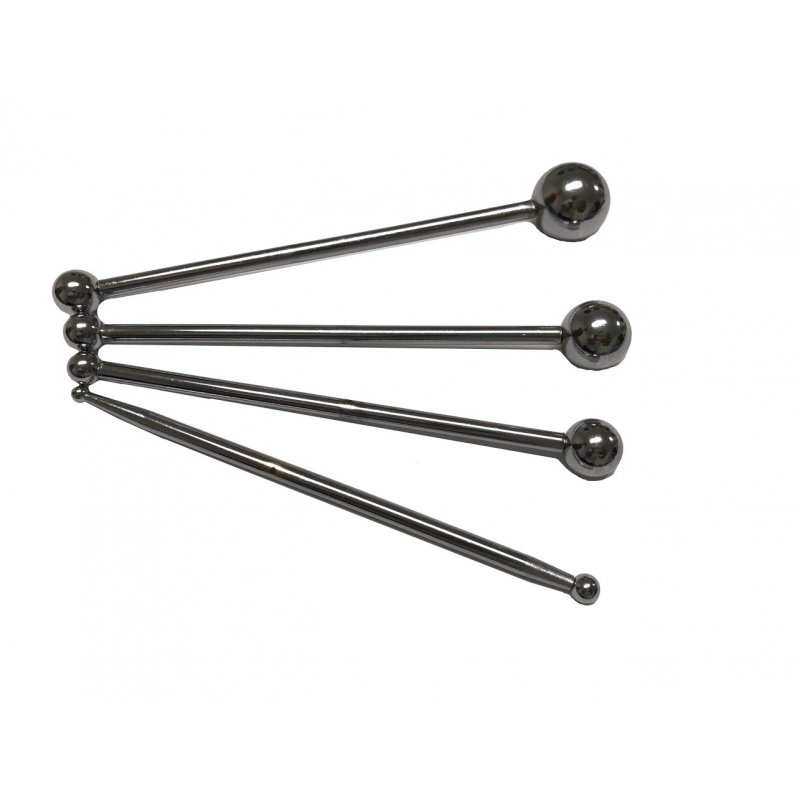 Caulking Tool For Concrete Countertops, Metal Ball Tool





Ball Tool description:

Metal ball tool to create concrete countertop edge radius and corners in precast concrete forms and sinks.

Sold as set of 4 Caulking tools

Create perfect edge details in countertop mold or sink regardless of which direction you hold the Concrete Countertop Caulking Tool.

The Ball Tool creates exactly the same radius on vertical and horizontal corners




Ball Tool Specifications:





Set Includes 4 ball tools with 8 ball sizes to create various radius





Sizes:
·

1/8" (3 mm) and 3/16" (5 mm)
·

1/4" (6 mm) and 7/16" (11 mm)
·

5/16" (8 mm) and 9/16" (14 mm)
·

3/8" (10 mm) and 5/8" (16 mm)





Caulking Tips:

Apply mold release wax on mold surface prior applying silicone. Silicone will stick to the mold surface without the mold release wax and it will be hard to remove silicone access.

Use 100% silicone type

II

for a best result. GE type 2 silicone works very well.

Use colored (black or brown) silicone. It's easier to see colored silicone on white countertop mold surface.

Do not use Latex, Acrylic or Water based caulk.

Remove silicone excess in few hours, when it hard enough to grab ends peel off an excess.