Adjustable Roller Frame (12" – 18")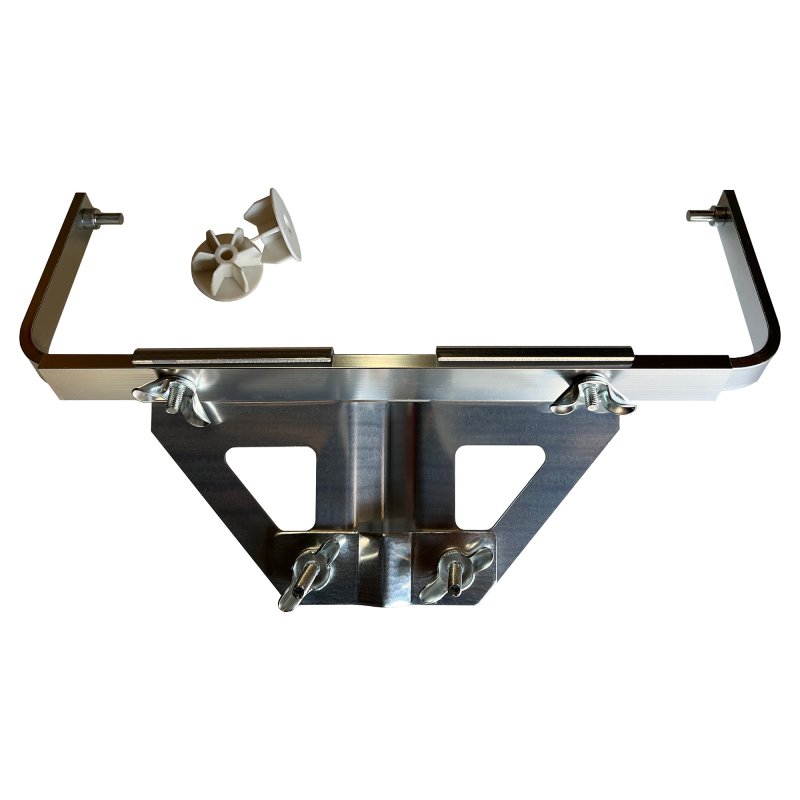 This adjustable roller frame is made out of a military-grade aluminum which helps with durability, and decreases the chances of chemical corrosion which most plastics are susceptible to. It can be adjusted to fit 12-18 inch roller frames, and comes with reusable plastic caps which can be replaced once they are too clogged and covered in used material.
SIZE: 13" X 8.5" X 2.5"
WEIGHT: 1lb