Sink Faucet Knockout Set FK 8001 (4 Pc)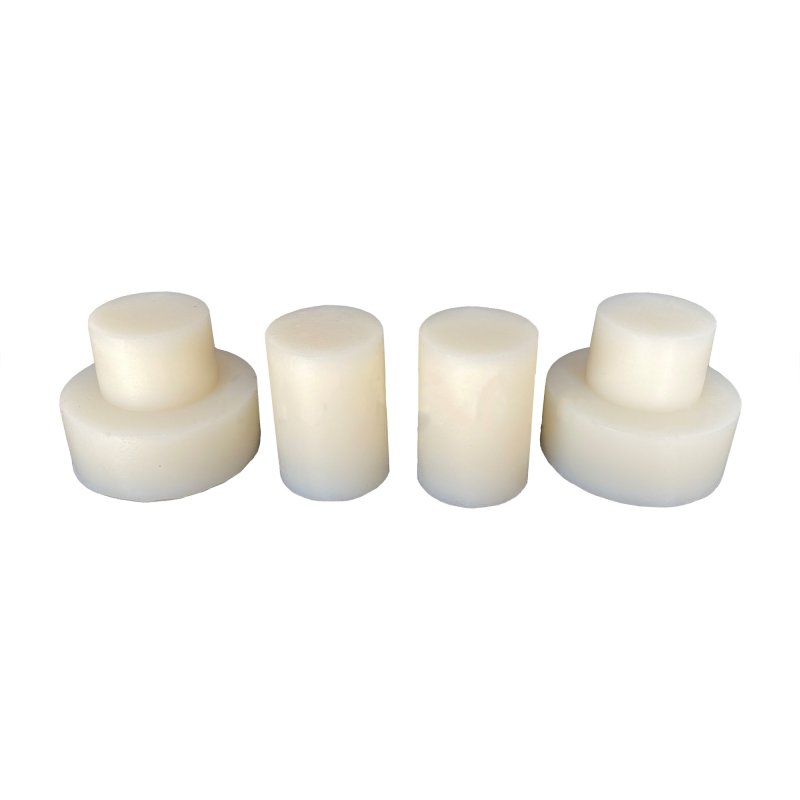 Sink Faucet Knockout Set FK 8001


1 set- 4 molds
Rubber plug forms size: 2 x 1 3/8"(2.54cm) diameter x 2" tall (5 cm) approximately,
2 x 2 3/8"(5.08 cm) Big End diameter and 1 3/8" small end x 2" tall
Durable polyurethane rubber faucet forms for concrete/cement counter top faucet knockouts. Faucet Forms cast a 1 3/8" diameter void in your concrete countertop for easy installation of faucet fixtures, control valves, and dishwasher vents. Self sealing, reusable for multiple concrete castings and tapered for easy removal. Leaves a 1- 3/8" void and 2 3/8" void for mounting hardware.
Sink Faucet Knockout Set