Veneer Stone Mold Sample VS 101/6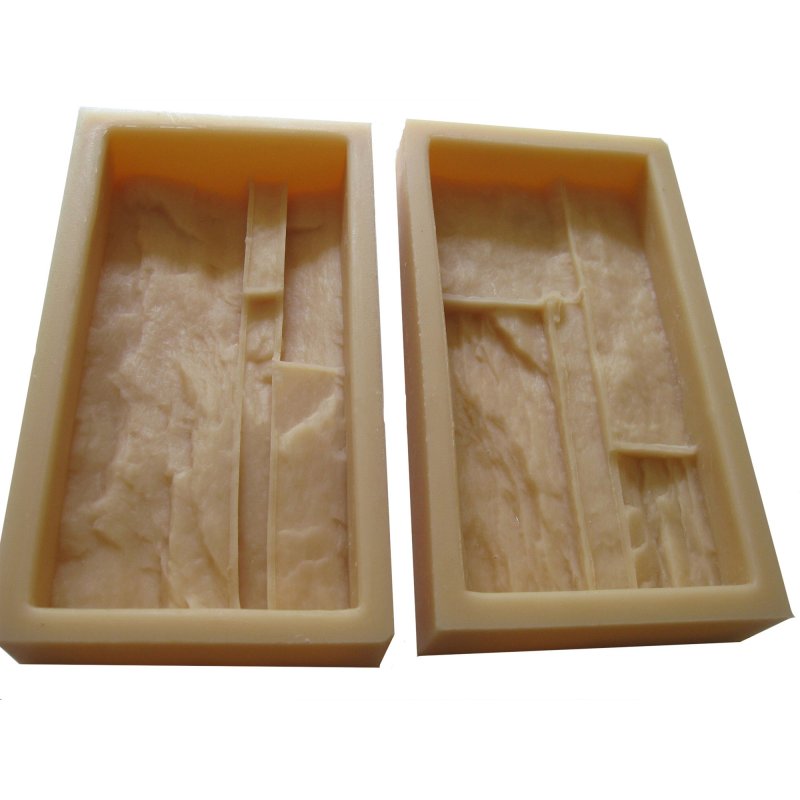 Stone Veneer Molds. VS 101/6 Sample
Used for mold quality testing. Rubber molds have the abrasion resistance and tear strength needed to keep production moving. Casting concrete into rubber molds lets you make perfect copies of any original every time!
Concrete Stone Molds are ready for casting same day and last in production...saving you time, labor, and material costs. Urethane molds are used everyday by professionals to make architectural elements, concrete stone veneer, formliners, concrete countertops, GFRC panels, concrete statues and furniture and the list goes on.
These molds can be used over and over. These concrete stone molds are easy to use, and each purchase comes with an instruction sheet with information and tips on: mixing and pouring concrete, coloring the stone, releasing the casting.
Cultured Veneer Stone Sample Mold
Used for mold quality testing
Mold size — 8" X 4 1/2" X 1 1/2" (20cm X 12cm X 4cm) approximate
Stone Veneer Molds.