Slate Concrete Stamp Roller RL 111100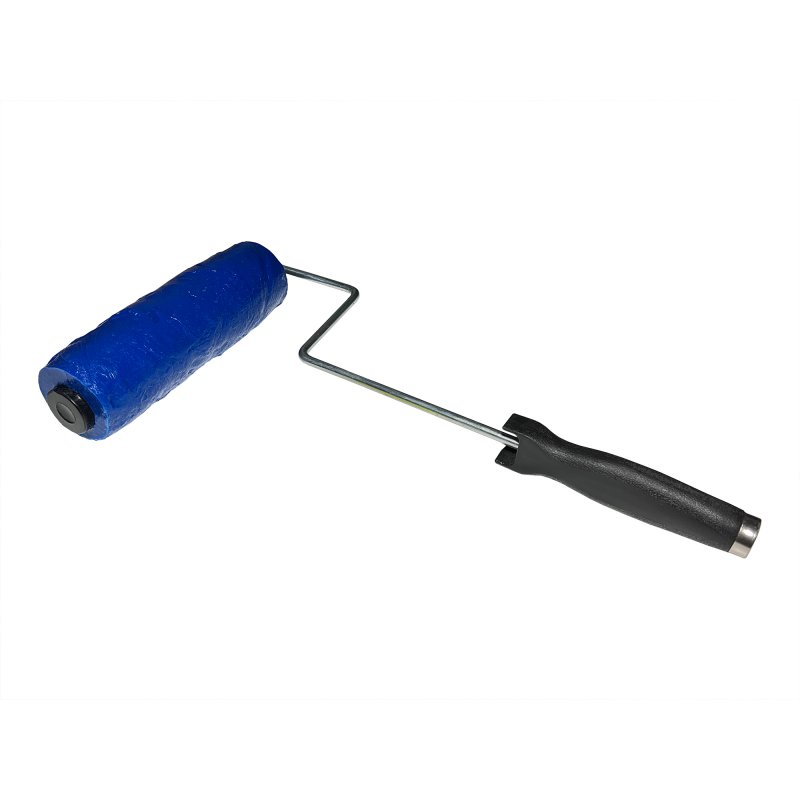 The RL 111100 Medium Slate Concrete Stamp Roller is an ideal touch-up tool for most slate stamps and skins, ideally with the 1100 stamp series. Using this roller, you can texture your concrete up to 5 times faster than with traditional stamps. Made of high-quality polyurethane, this roller provides precise and consistent imprints every time. Measuring 9 inches wide, it fits into any standard paint roller frame, although a heavy-duty paint roller is recommended for best results. This roller can also be used on unstamped concrete as a standalone texture tool for small areas. For optimal performance, use with Powder Release or Liquid Release. This product is highly durable and easy to clean, weighing 1.5 pounds.
Roller Size: 3" X 3" X 9"
Roller frames sold separately!
Step-by-Step Guide for Using the Slate Concrete Stamp Roller:
The concrete is ready to be stamped once it leaves no residue on your finger, but is still malleable.
Roll the pattern: Select the pattern you wish to use and roll it over the concrete using the Slate Concrete Stamp Roller. Apply even pressure as you roll to ensure a consistent imprint.
Repeat the pattern: Repeat the pattern in sections until the entire surface is covered. Be sure to overlap the imprints slightly to ensure a seamless pattern.
Clean the roller: Clean the Slate Concrete Stamp Roller immediately after use to prevent the concrete from drying on the surface. A mild detergent and water should suffice.
Finish the surface: Once the concrete has set, you may want to finish the surface with a stain followed by a sealer to protect the pattern and enhance its appearance.
Enjoy your beautiful concrete surface: Sit back and admire your beautiful and unique concrete surface. The Slate Concrete Stamp Roller is the perfect tool for adding a personal touch to your concrete projects.