Chiseled Limestone Concrete Stamp Roller RL 111302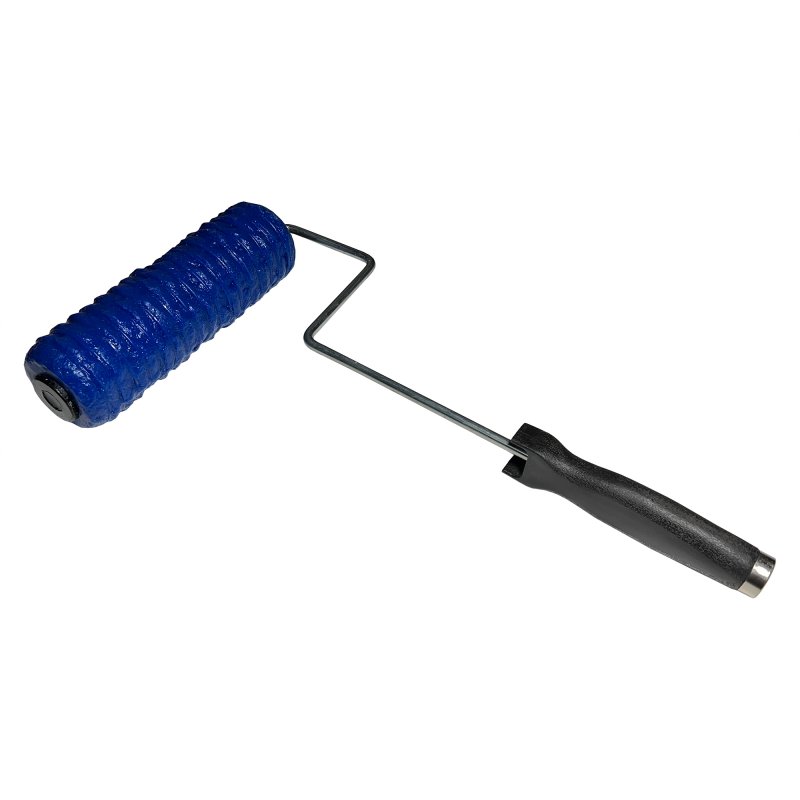 The RL 111302 Chiseled Limestone Concrete Stamp Roller is a convenient tool for enhancing limestone stamps and skins, especially those in the 1302 stamp series. By using this roller, you can create textured concrete up to five times faster than traditional stamps. The roller is made of high-quality polyurethane and provides consistent and precise imprints each time. Measuring 9 inches wide, it fits into any standard paint roller frame, although a heavy-duty frame is recommended for best results. It can also be used as a standalone texture tool for small areas of unstamped concrete. To get the best performance, it is recommended to use with Powder Release or Liquid Release. The product is durable, easy to clean, and weighs 1.5 pounds.
Roller Size: 3" X 3" X 9"
Roller frames sold separately!
To use the Chiseled Limestone Concrete Stamp Roller, follow these steps:
The concrete is ready for stamping when it leaves no residue on your finger, but is still pliable.
Select the pattern you wish to use and apply release to both the concrete and the roller. Apply even pressure as you roll to ensure an even imprint.
Repeat the pattern in sections, overlapping the imprints slightly to create a seamless pattern.
Clean the roller immediately after use with mild detergent and water to prevent the concrete from drying on the surface.
After the concrete has set, consider finishing the surface with a stain and sealer for added protection and visual appeal.
Admire your personalized concrete surface created with the Chiseled Limestone Concrete Stamp Roller. It's a great tool for adding a personal touch to your concrete projects.