SureTex - Concrete Knockdown Overlay Resurface (50lb)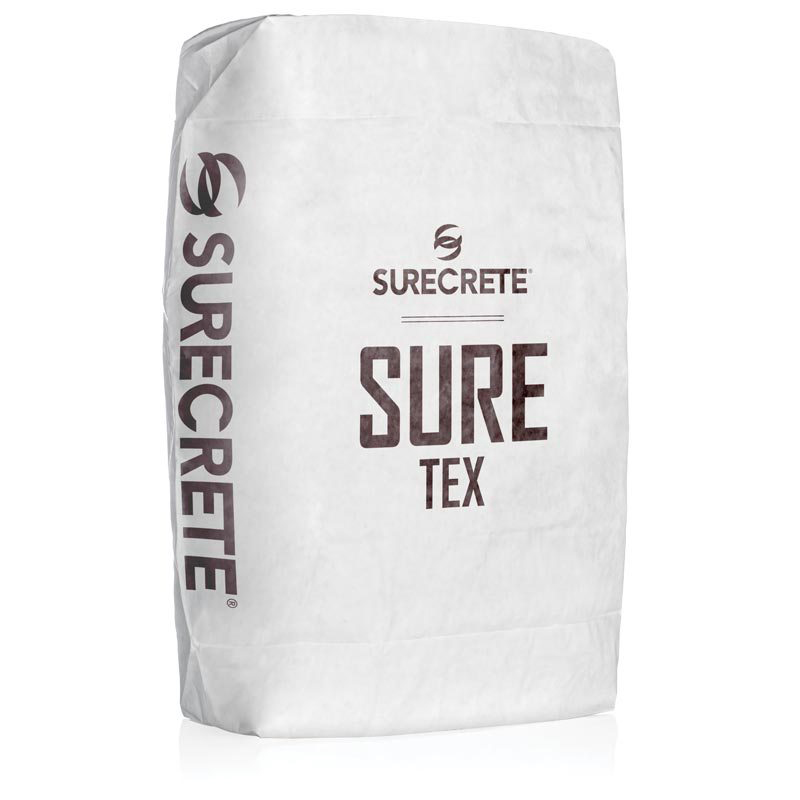 SureTex- Concrete Knockdown Overlay Resurface(50lb) from SureCrete
SureCrete's SureTex is a single component, (just add water) trowelable or sprayable, cementitious coating for creating a knockdown texture for both interior and exterior concrete surfaces.
The knockdown texture contributes to a non skid cementitious surface.
Typical areas of application include pool decks, patios, walkways, and driveways for both residential and commercial projects.
SureTex is formulated to provide excellent bonding to new as well as existing concrete surfaces including freeze thaw climates.
MIXING RATIO 4 – 6 qt. (3.8 – 5.7 liter) water to 1 – 50 pound (22.7 kg) bag of SureTex
Optional - 0.5 pound (227 g) Color Pack – 30 standard colors
COVERAGE Depends upon application and substrate 1 - 50 lb. (22.7 kg) bag of SureTex
Base - approximately 150 - 175 ft² (13.94 - 16.25 m²)
Finish - approximately 125 - 150 ft² (11.6 - 13.94 m²)